AutoSpa
VEHICLE'S AUTO SPA – SELLERS BUICK GMC IN FARMINGTON HILLS
LOOKING TO BRING BACK THAT NEW-VEHICLE SHINE AND GET BACK TO "LIKE-NEW" CONDITION? BRING IT TO "SELLERS SPA"
We have many vehicle detailing offers to suit whatever needs your vehicle has!
STANDARD DETAIL
Sellers Spa complete detail service includes cleaning interior/exterior windows and door jams, trunk cleaned and vacuumed, carpet and upholstery steam cleaned, leather interior cleaned and conditioned, rims cleaned and tires dressed. Not only will your vehicle be hand-washed, buffed, and waxed, but we will do de-grease/dress the engine too. You will leave with your car looking brand new!
$209 car
$219 suv/truck
ULTIMATE DETAIL
Includes everything in our Standard Detail Package PLUS:
-Minor Scratch Removal
-Stain Treatment
-Spot Headliner Cleaning
-Complete Rub-Out and Wax
-Rail Dust Removal
$249 car
$259 suv/truck
ADDITIONAL SPA SERVICES OFFERED
*Prices available upon inspection
-DING REMOVAL
-SCRATCH REMOVAL
-FABRIC/LEATHER/CARPET DYE
-PAINT REPAIR
-TORN UPHOLSTERY REPAIR
-CIGARETTE BURNS REPAIRED
-PAINTLESS DENT REMOVAL
-LEATHER REPAIR
EXTERIOR DETAIL
Looking to bring back that new car shine? This spa service includes cleaning rims, dressing tires, hand wash, buff/wax, exterior windows cleaned, and minor scratches buffed out. The engine will be degreased and dressed, and door jams will be cleaned out as well.
$95 car
$109 suv/truck
QUICK DETAIL
This quick service includes an exterior hand wash, along with an interior vacuum.
$29.95
$44.95 with exterior hand wax
INTERIOR DETAIL
This meticulous interior cleaning includes steam cleaning your vehicles carpet and upholstery, interior windows, and door jams. The leather interior will be cleaned and conditioned.
$115 car
$129 suv/truck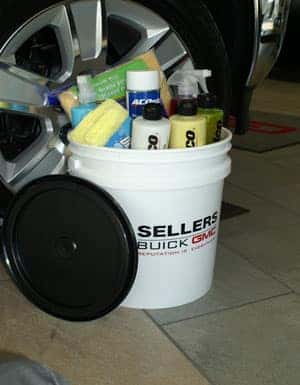 SELLERS SELF DETAIL KIT
$59.99